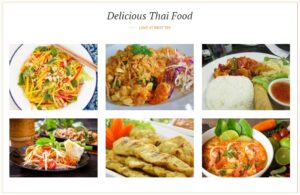 We are very excited to announce that our new retail tenant, Canadian Thai Restaurant, is now officially open for business!
Please feel free to drop by Unit B04 at 3365 Steeles Avenue East (in the north side of the Steeles Technology Campus) for a culinary delight.
You can also visit their website for further information, including their menu, at:
Please feel free to contact us anytime should you have any questions.
Happy New Year!